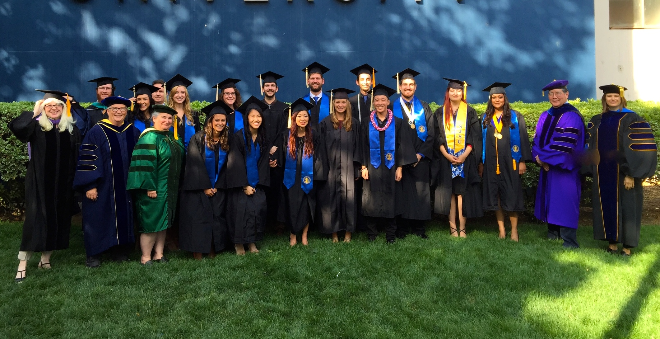 Announcement
If you would like to join the SJSU Global Studies Union Club please visit our Facebook page.
Important Dates
Monday, May 15, 2017: Deadline to RSVP to Geography & Global Studies Commencement Ceremony
If you will not be bringing any guests or purchasing tickets, you still need to RSVP by emailing jazmina.tamayo@sjsu.edu. Each graduating student will receive one free ticket and will be able to purchase an additional 6 tickets for $10 each for a MAX of 7 tickets. To purchase tickets, please go to Cashnet. After this date, if you require more than 7 tickets, we will distribute them evenly to those who requested the extra tickets.

Tuesday, May 16, 2017
Last Day of Classes

Thursday, May 18, 2017
Spring 2017 Final Exams Begin
Thursday, May 25, 2017: Commencement Rehearsal
There will be mandatory rehearsal at 6:00pm in YUH 124 for all graduating students. Please meet outside of YUH 124 (entrance facing WSQ building) at 6:00pm. If for some reason you will not be able to attend please contact Kathrine Richardson at kathrine.richardson@sjsu.edu.

Friday, May 26, 2017: Geography & Global Studies Commencement Ceremony in YUH 124 at 6:00pm
All graduating students must wear a cap and gown. Master's students must purchase thier hood and bring it to the ceremony. Please arrive early, preferrably by 4:00pm to help with set-up. The ceremony will start promptly at 6:00pm. Light refreshments will be served.

June 6, 2017 - June 26, 2017
Guat's Up Guatemala?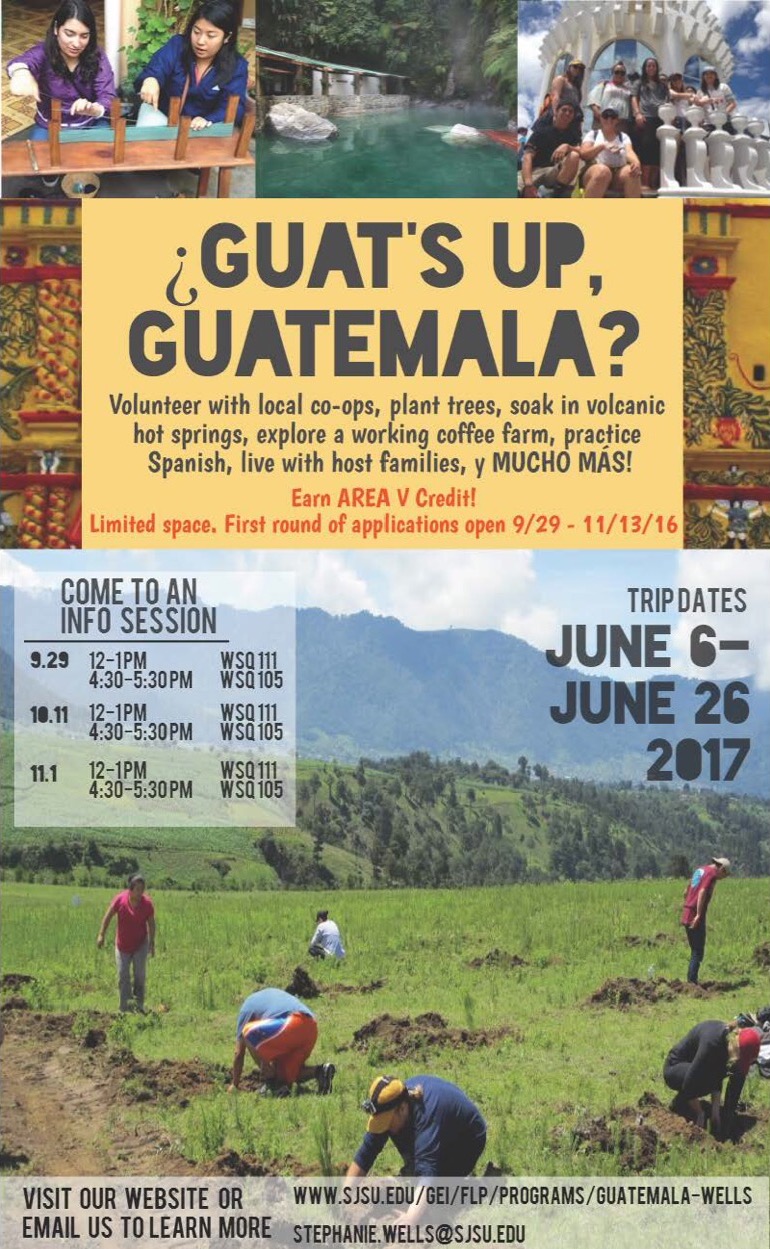 July 16, 2017 - July 27, 2017
Bahamas: Sea, Sand and Society